We live in a Global economy, which interconnects Australian businesses to other countries to fulfil their supply chain. Any disruption to the supply chain, such as the awful situation occurring right now in Ukraine, can create unprecedented risk to businesses. The impact of war and political unrest is likely to have widespread repercussions across the global markets. Closer to home we are dealing with major flooding, which has seen significant supply chain impacts within the areas affected.


The uncertainty of these situations creates risk, which can be defined as
'the effect of uncertainty on objectives'.

Ukraine is a substantial player in the global commodities market with wheat, barley and corn being the country's main grain crops and agriculture being their main export, accounting for approximately 14% of GDP. Food inflation is already high and import/export activity has all but ground to a halt, resulting in large scale supply chain issues of these commodities, resulting in flow on impacts for Food and Beverage manufacturers and of course, to the end consumer. 





The flooding has impacted significant parts of the eastern seaboard, for such a vast country this is where the population density is greatest. Only last week having a discussion with a client in Brisbane, who was excited about emerging from Covid only now to be temporarily shutdown by the flooding. The CEO of this beverage business made the point that we have all become highly resilient, through necessity. This resilience means that through practice, we are ready to respond, no matter what the situation is.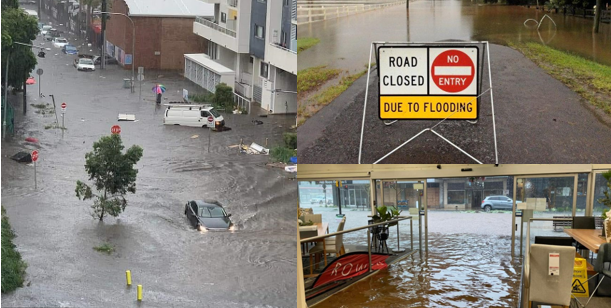 There's no doubt that the impacts of the current political and weather situations will be widespread, and we urge you as a business owner to look out for how this situation might impact your business. Ask the question, how resilient is your business to respond? Preventative measures can help to minimise the impact of any supply chain issues and contribute to strengthened business continuity, across the board reducing your risk.

Read More –
Russia attack on Ukraine set to hit global food supply chains
How to Mitigate the Effects of Floods on Your Supply Chain
Managing Crisis Within the Food and Beverage Supply Chain
Understanding your supply chain