We are passionate about what we do and driven to be the best that we can be.
Victual was founded by Peter McGee and David Goodall. Experts in their respective fields.
We know that when risk and insurance are managed in tandem, better outcomes follow.
No other advisor lives and breathes Food and Beverage like we do. While our peers discuss insurance products, we talk about risk management: insurance is just one element of this.
At Victual we are deeply committed to the growth and development of the Food and Beverage community, so please contact us to see how we can help you.
Our Purpose
Creating value and opportunity by rethinking and better managing risk.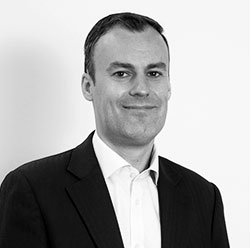 David Goodall
Director
ANZIIF, CIP, AAICD
David is a highly skilled risk and insurance practitioner with 20 years of experience in the field of architecting change from a risk perspective. He see's clients constantly challenged by complexity as they struggle to develop and execute relevant risk strategies effectively. So he is determined and committed to help companies within the food and beverage industry create value through better understanding and management of risk. The road to success is trying.
We are specialists in our chosen markets and recognised for the quality of our advice.
We step in our
clients shoes
To deliver the most value for our clients, we must first listen and learn what their needs and objectives are.
We will create greater
things together
From effective partnerships comes opportunities for our clients, employees and our Company to have greater success.
We can see a
better future
We need to challenge how can we do things differently, that creates and captures value for our clients.
We respect and appreciate our clients, but they only get the best when there is balance in our lives.
By contributing and having two way communication, will we be truly able to deliver value to our clients and the platform for our employees to shine.