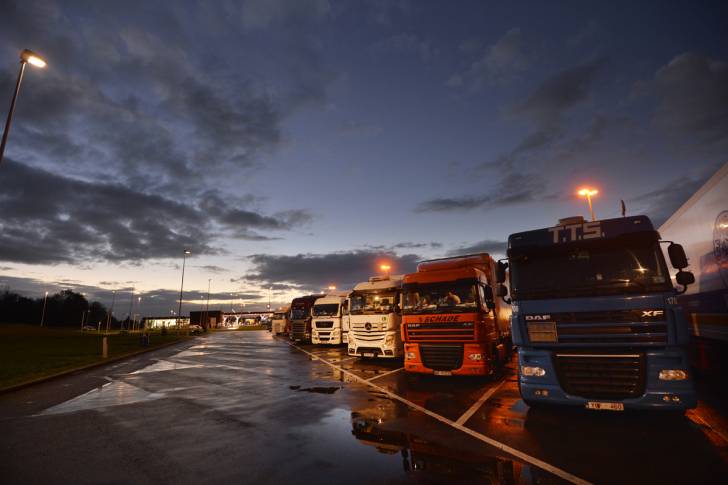 A Safety Management System (SMS) is the tool used by most organisations to satisfy their legal obligations under workplace health and safety (WHS) legislation. The recent changes to the Heavy Vehicle National Law (HVNL), which come into force soon, align the legislation for heavy vehicles with WHS legislation. This includes the penalties for breaches.
It, therefore, stands to reason that the solution to your HVNL compliance obligations is to integrate these requirements, referred to as Chain of Responsibility (CoR) requirements, into your existing SMS.
If you don't have a structured SMS, establishing an SMS will provide benefits to your business activities including:
A safer workplace for staff and public
Becoming a preferred supplier to your customers
Increasing efficiency through making informed decisions
Demonstrating due diligence under your WHS and HVNL obligations
The principles of a typical SMS need to be applied to your heavy vehicle transport risks and obligations. This would include:
Safety policy and objectives
A policy document defines management commitment and responsibility to comply and to provide a safe work environment.  These responsibilities would also extend to all parties in your supply chain. With respect to HVNL, your policies acknowledge management commitment to comply and make it clear to third parties that you expect them to comply as well.
An SMS also requires an annual review of performance. This is generally achieved by setting a set of objectives and key performance indicators. An effective way for ensuring HVNL is embedded in your SMS is to ensure there are objectives and KPIs relating to HVNL incorporated into your safety objectives.
Safety risk management
Risk management is the process of identifying hazards in your business, assessing the risk those hazards create, treating the risk, then monitoring and reviewing the controls put in place. Applying this to the use of heavy vehicles in your business, where are the heavy vehicle hazards and what is in place to mitigate these hazards? This might not be immediately obvious for organisations that are a party in the supply chain but do not operate the heavy vehicles.  Some typical hazards and controls for warehouse consignees and consignors would include:
| | |
| --- | --- |
| Hazard | Control |
| Competence of HV operators | Vendor selection and monitoring – ensure the process for selecting new transport providers includes a process for assessing their systems for managing their HVNL obligations.  Consider ways in which you can monitor how well they comply with their own systems. |
| Traffic management | Define clear rules for how people interact with all vehicles. Clearly define areas where pedestrians, forklifts and heavy vehicles are allowed to go.  Provide appropriate demarcation and warnings. |
| Route Planning | A disruption on site delays a driver for several hours.  They become agitated because they need to meet a deadline, what do you do? It is clearly a consignor responsibility to ensure that the route planned, including deadlines, does not place a driver at risk of harm, or encourage them to miss breaks or speed. |
| Loading | Educate forklift operators on the requirements for safe loading. Ensure they understand mass management, safe loading and load restraint requirements. |
| Vehicle Inspections | We don't expect weighbridge operators or forklift drivers to be heavy vehicle mechanics, but they are your front line for picking up obvious signs of inadequate vehicle condition.  Damaged vehicles, windscreens cracked that could obstruct vision, bald tyres, lights not working. A common-sense approach and empowering and encouraging your staff to report such issues. |
| Fitness for Duty | Again, we don't expect every driver to be given a health assessment, but if we consider the reasonableness test if a forklift driver smelt alcohol on the breath of a driver, what would they do.  Empower your staff to not load the vehicle. |
This list is not exhaustive but provides an indication of how the risk assessment approach is applied to the management of heavy vehicles.
Safety assurance
The process of monitoring and reviewing your SMS to ensure it is being applied effectively.  This is about doing what you say you will do to manage this risk.
Consultation
Communication, consultation, training and education are critical to any successful SMS and therefore also need to be applied to HVNL. Have you ever driven a B-double, let alone reversed one?  With that thought in mind, it makes sense to consult with drivers around things like traffic management plans.
These 4 elements when used together will provide an effective framework for an SMS, which in turn will establish a reasonable steps defence in case things go wrong in your supply chain.
No matter where you are on your risk management journey, we can tailor solutions to ensure workplace safety is managed in line with the HVNL requirements.
To come to our workshop and understand the changes to the legislation and your role in the supply chain, click on this link: