Recently, the Australian Food and Grocery Council (AFGC) released a report claiming the Food and Beverage industry is highly capable of managing their supply chain risk. Despite this statement by the AFGC, there is a serious possibility of complacency if we pat ourselves on the back with respect to supply chain risk.
Ask yourself the following two questions: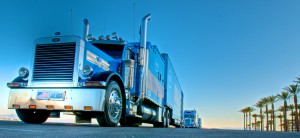 How good am I at managing my organisation's supply chain risk?
What is my contingency plan to deal with an interruption at any stage of my supply chain?
Both of these questions could be used to gauge your organisation's aptitude for managing supply chain risk, however one question provides significantly greater insights into the extent of your capability.
It's the distinction between these questions that has prompted me to write this blog and ensure that you don't become complacent when it comes to managing food and beverage supply chain risk.
So, how confident are in you in your organisation's ability to manage the supply chain risks facing your organisation?
To develop a holistic understanding of your ability, you must consider two important aspects – resilience and quality.
How resilient is your supply chain?
Supply chain resilience is your organisation's ability to deal with and recover from interruptions that may occur at any point of the supply chain.
The 2010 Queensland floods completely cut off supply to over 75,000 businesses, all of whom were forced to seek alternative arrangements to ensure business-as-usual. The cost of not finding a suitable alternative is potential fatal for some organisations.
If one of your supplier engagements stalled due to an unforeseen incident, do you have a plan in place which outlines where and how you could source replacement ingredients?
Only recently Tesla had to cease production on their Model S because their supply of USB cables dried up. Tiny $3 USB cables which failed to ship from China completely halted their production. If one of your suppliers missed a shipment, how would this impact your capabilities? Could you easily manage this interruption? And, if you do have to source replacement ingredients are you aware of how this impacts your relationship with the retailer of your goods? Changing from a domestic to international supplier has huge cost implications, including altering your labelling to meet new regulations. Most importantly, the retailer can now reject your product!
The two 'quality' considerations
The AFGC report also failed to adequately address the importance of both product quality and the quality of the third party supplies you are dealing with when assessing your supply chain risk.
Despite Australia's stringent food quality requirements, this does not mean you are exempt from food quality related incidents. Our long history of product recalls should demonstrate that your supply chain isn't bullet proof (Nana's Berries anyone?) and you must take sufficient precautions to ensure your product quality is up to scratch.
Secondly, you should be engaged in an ongoing evaluation of the quality of your supplier relationships, as these contain inherent risks. I always ask my clients to consider the following about their third party suppliers:
Are you comfortable with your supplier's corporate values?
Do these values reflect your own brand?
Are their staff fairly remunerated and does the company pay their taxes?
Do you know if their clearance certificate is accurate and correct?
When was the last time you conducted an ad hoc audit?
Are your supplier's comfortable letting you randomly visit their operation? They should be.
For example, if you had worked hard to position your organistion as environmentally sustainable, it would reflect terribly on your organistion if news broke that one your primary suppliers was a major polluter, albeit indirectly. Remember the pressure that was placed on major clothing brands due to utilising 'sweat shops' in Asia? Whilst these big businesses were able to generate greater revenue, they also decided to take on a risky supplier relationship which severely damaged their brand.
The insurance implication of supply chain risk
Do you know if your insurance covers the damages you can claim or if your supplier contract contains an indemnity clause?
If you're scratching your head then let me simplify it for you. In many cases your suppliers and customers will avoid any responsibility via the contracts they draft. Even something as simple as the terms and conditions on the back of a purchase order could see you shouldering unnecessary risk. For many of our new clients we find this is not reflected in their insurance contracts, hence potentially uninsured risk exposure.
All of your insurance policies should be negotiated parallel to your supply contracts. When you face a serious supply risk the last thing you're going to want is the additional risk of not being reimbursed by your insurer. All too often businesses are caught out by indemnity clauses in supply contracts, which suppliers utilise to offset their risk. These risks, in conjunction with a poor understanding of our insurance agreements, can seriously impact your ability to receive compensation for damages.
How to get ahead of the industry
The processes that you have in place to assess suppliers will directly impact your aptitude for managing risk within your organisation.
There are five basic steps you can take to place yourself leagues ahead of others in your industry
Identify all suppliers of products and services.
Define the criteria against which you will assess and measure supplier performance and ensure these are aligned with your corporate values.
Assess suppliers against that criteria.
Identify those suppliers that the assessment has flagged as a potential exposure to your supply chain, via quality, reliability, contract, values, or any other potential measures
Develop mitigation plans to address these exposures specifically.
There is actually sixth stage which will add to the effectiveness of this process – get in touch with the Victual team today to better understand how to expertly manage supply chain risks and ensure these processes add value to your organisation.
Or have you ever wondered how does your organisation's risk maturity stack up against your counterparts' in the Food and Beverage industry? Take our Risk Maturity Survey and receive your free, personalised Risk Maturity Report.