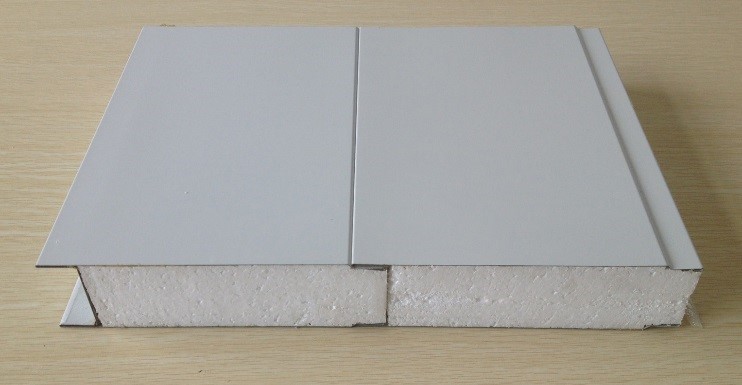 After another serious fire spreads through a factory in Sydney, food and beverage businesses are reminded of the impacts of a fire in a building with this type of construction.
We've heard it all before: EPS insulation panels pose a significant fire risk to factories and warehouses. This is a global issue that has been around for 20 years – so why the need to talk about it again?
Because businesses, jobs, and lives are at risk, and will be for as long as food and beverage companies fail to reduce their exposure to the risks posed by EPS insulation panels.
The recent blaze at the  is just one recent example of what can go wrong when EPS panels are installed. The fire burned for two days and was impossible to put out until the building collapsed.
As with other fires at facilities using EPS, such as at the Cranbourne Meatworks (2013) and Inghams (2010), the fire at Haverick Meats resulted in total loss of the building and equipment. Thankfully no lives were lost, but the cost to the business in lost equipment and business interruption was significant.
What are the risks to my business?
For those that need a refresher, have a quick look at this video of an EPS fire.  When a building with EPS panels catches fire, the result is almost always total destruction. The panels spread the fire quickly, and then lose structural integrity, resulting in the collapse of the building.
Because of the likelihood of collapse, firefighters are limited in what they can do to put the fire out, and it becomes a case of damage limitation. In the case of
The cost of lost buildings and equipment can be significant, but the cost of business interruption is even bigger. Lost profit, lost contracts, and the damage to your reputation can quickly amount to many times the cost of lost equipment. So, having the right property and business-interruption insurance policy structure, that co-exists with your risk-management plans, is critical to the ongoing viability of your business. For Tip Top Bakery, these costs brought the estimated loss to more than  $100m.
With the potential for small fires to result in big losses, insurers are also keen to find blame. In one case in the UK, the firm of architects responsible for refurbishing a factory was found liable for negligence and successfully sued by the insurer, who sought damages of up to £25m.
Alternate panels to EPS are now much more common. However, this video from 2013 reminds us that the alternate panels, such as PIR, are still combustible if fires are allowed to develop.
How much would it cost your business in building loss and business interruption if a fire broke out in one of your facilities today?
Are your risk management strategies appropriate for this level of risk?
I have EPS panels installed, how can I protect my business?
We are all aware that insuring EPS facilities is not cheap, so it is essential that you take a proactive approach to managing your risks. We recommend a six-step approach:
Separate potential sources of ignition from the EPS insulation panels.
Where possible, replace with approved panels in accordance with FM Class 1 Standards (FM 4880), or indeed replace with other non-combustible building materials such as brick, concrete or fibre cement.
Maintain the panels you currently have in your building to ensure there is no easy path for flame or heat to get to the insulated core material.
Manage sources of heat such as electrical services, and process-related heat sources, to ensure that sparks or heat cannot come into contact with the insulation material within the insulated panels.
Protect your facility to a level that is appropriate to your exposure, taking into account the costs of both building loss and business interruption.
Prepare for the worst and put a plan in pace to recover your business.
We're currently working with a number of companies that are investing for the future in their facilities.  This provides the perfect opportunity to improve your design and mitigate your risk. The best way to manage your risk will always be to remove the EPS panels and replace them with safer alternatives. But, there are other things that can be done that are just as effective, such as removing plant rooms and other sources of ignition from your building.
Victual can help you with a design review, advising on your protection strategy, materials of construction, site services design, and operational efficiency.
What is my next step?
Contact us today for a complimentary copy of our insulated panel guide, which provides much more detail regarding the potential hazards associated with this type of building material and will help you improve your risk management performance.