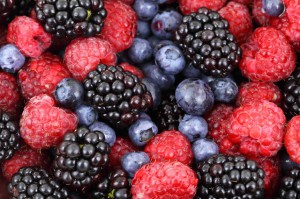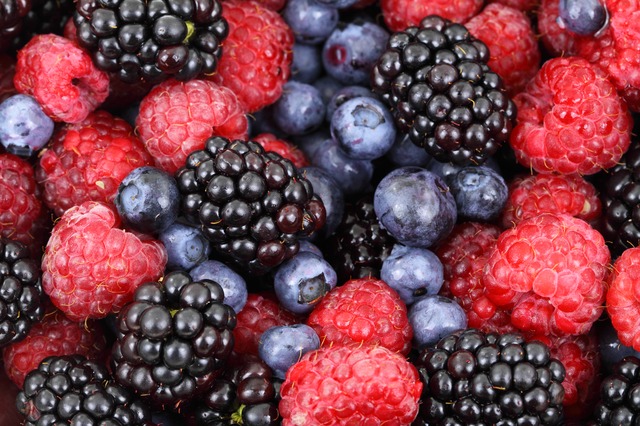 If the catastrophe that has rocked Patties Foods over the past few weeks doesn't prompt every company in the food and beverage industry to seriously consider their exposure to risk, then I'm inclined to say that nothing will.
That is, of course, until a disaster strikes in home territory; but by then it will be too late.
The outbreak of Hepatitis A, linked to the consumption of imported frozen berries, has reverberated through Australian households, retailers, and the food and beverage industry alike, casting a shadow over the transparency of food safety practices of Australian importers.
As we watch the crisis play out, it's not hard to imagine the pervasive repercussions for Patties Foods stemming from this contamination disaster – shattered consumer confidence, loss of market share, a 13% drop in share price – all negative impacts on their brand and reputation.
However, it's all well and good to recognise these consequences after the event has occurred, but when it comes to recognising the financial ramifications of a food safety disaster before the event, many organisations don't consider the full picture.
It's easy to see why some organisations become complacent. "Australia has one of the most stringent food safety regimes in the world, why would I need to consider the possibility of a disaster?" Yes, it's true; Australia is a leader in this space and delivers a high level of control through the use of HACCP principles and the food safety labelling regulations, particularly in comparison to other countries. So if that's the case, how does a food safety disaster occur in the first place?
Part of the issue lies in the fact that many importers are unaware of their full responsibility when it comes to Australian Consumer Law. Many of the clients I have worked with over the years have strict specifications around the quality and safety of the goods they import, which would be a logical approach if the supplier was based in Australia, however what they don't realise that the legal framework does not hold the overseas producer and/or exporter liable for any damages in Australia. In other words, THEY are liable for any food safety damages stemming from the products they import, and the financial implications of this are likely to root themselves deep into the organisation.
When any organisation in the food and beverage industry considers how they can protect themselves from a potentially fatal food contamination disaster, there are two aspects that must be considered:
1. Risk Management
A comprehensive understanding of your organisation's exposure to risk is essential to minimise the impact or chance of a contamination occurrence.
In the case of contamination risks, similar to the Patties Foods Hepatitis A outbreak, preventative risk management measures include a diligent approach to product sampling and testing. This doesn't necessarily mean "test everything", but a testing regime should be implemented under the assumption that you will not be able to seek any recourse from the overseas supplier.
Treat every product as though you've made them yourself, as this is how they will be treated in the eyes of the law. Ensuring your food safety and quality management processes are of the same standard as if you were manufacturing the goods yourselves will reduce your exposure to risk. Remember – you are liable for the damages associated with any imported goods you distribute.
Secondly, ensuring your organisation has an effective and well tested crisis management plan in place will further dampen the impacts of a contamination disaster. These documented plans, including business continuity plans and recall plans as part of your entire crisis management strategy, will ensure your business' objectives are front of mind during the recovery phase and that transparent communication to your market is upheld at all times.
2. Insurance
Once you have a good understanding of your organisation's risk profile and have the appropriate risk management plans in place, you are in a position to accurately determine your insurance needs and ensure that you achieve the optimal transfer of risk for your company.
I would argue there are three types of insurance policies that must be purchased to reduce the financial implications of an unforeseen contamination or other food safety disaster:
Liability insurance. This will cover any bodily injury to a third party affected by consuming a contaminated product.
Product recall/accidental contamination insurance. This can cover recall costs (first and third party), loss of gross profits, rehabilitation costs, as well as adverse publicity and consultancy advice following either accidental or malicious contamination (whether actual or threatened). Third party financial loss cover. This cover pertains to any losses suffered by the supplier of your goods. Depending on the contractual agreement in place, there is a chance you will be liable for your suppliers' losses stemming from product recall.
As I mentioned earlier, many organisations are not aware of their responsibilities as a distributor of imported goods when it comes to their duty over the quality of those goods. Ensuring you are covered in case of a contamination outbreak, exactly like the one we have seen with Patties Foods, is crucial to avoiding an incident that could potentially have a detrimental impact on your business
While these points can act as a guide, it is important to remember that the most suitable insurance program for your organisation can only be determined through a rigid analysis of your organisation's exposure to risk.
Ask yourself:
Am I reducing the potential impact of an unforeseen incident on my business, from both a financial and brand reputation perspective?
Do I have the ability to avoid certain risks from occurring at all?
Am I doing everything I can to prevent injury for my customers?
Am I using effective risk management as a means of differentiating my organisation from our competitors?
Would the insurance program I have in place reduce the financial burden of an unforeseen disaster?
Every food and beverage organisation in Australia should be able to answer 'YES' to every one of these questions to ensure they are in the best possible position to manage an unforeseen incident, just like the one we have watched unfold at Patties Foods.
If you're ready to get on the front foot and discover how you can answer 'YES,' contact me on 02 9929 5052 or submit an enquiry here.